Welcome to the Co-op Cost Cutters
Group Buying Program for Co-ops
What is Co-op Cost Cutters?
Co-op Cost Cutters is a buying program for co-ops. It began in 1998 as a service of the local Federations in Ontario. These federations include CHASEO, CHFT, COCHF, GHCHF and PHCHF.
The program offers savings on a wide range of products and services used by co-ops. All types of flooring, building maintenance supplies, credit information, energy efficient lighting and appliances, water efficient toilets and washing machines and office supplies are just some of the products available at great discounts.
Co-op Cost Cutters currently reaches over 600 co-ops across Canada in Saskatchewan, Manitoba, Ontario, Quebec, New Brunswick, Nova Scotia, Newfoundland / Labrador, the Northwest Territories – and one co-op in Nunavut! This is co-op buying power at its best!

Featured Supplier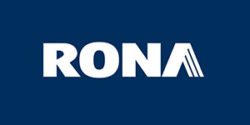 I am proud to announce Rona as our newest Co-op Cost Cutters supplier, for staff who like to shop in a store!
Co-ops can shop online or at Rona stores – and get delivery straight to your door.
Featured Special
Check out Co-operative Webs 2018 web special celebrating the Co-op Cost Cutters 20th Anniversary!

Read More »
Search Suppliers by Region
Select a region below to view the Co-op Cost Cutters supplier offering their services to your co-op.