---
Alterna Savings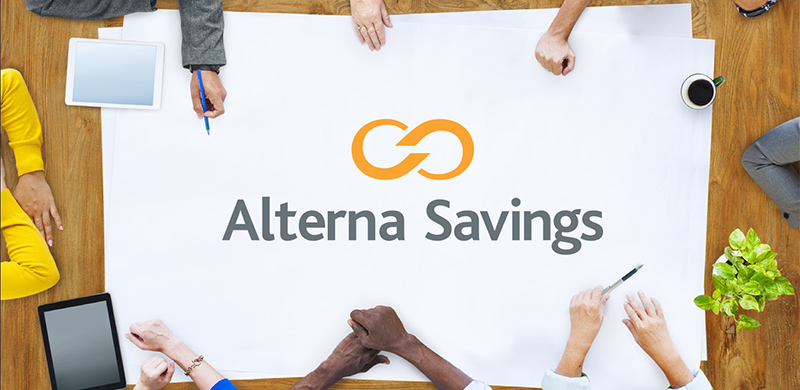 ABOUT
Alterna Savings and Credit Union Ltd is a member owned Credit Union with more than 100 years of putting people and community first. We provide what larger financial institutions don't – unique products and services designed specifically for housing co-ops. Alterna is the financial institution of choice for a growing number of housing co-operatives in Ontario.
MEMBERS GET
Chequing account that pays Daily Interest at 0.05% over our Business Investment Savings Account Rate
Term Deposits earn a 0.25% bonus over the regular rates
View statements at any time through online banking
No fee for charge-backs – if a member's check is returned, the co-op is not charged
Full range of investment options and advice
Credit products, including corporate credit cards, loans, mortgages and lines of credit
Special rates for your members for their personal banking
Not close to a branch? Talk to us about our deposit courier service
THE DEAL
Great Rates and Reduced Fees
Financial Services that Understand Housing Cooperatives
CONTACT

The Ontario co-op housing federations stand behind the Co-op Cost Cutters Program. By using the program, you strengthen co-op buying power.